العودة
UNRWA takes a step towards enabling students and education staff to shape the digital world around them
المبادرات الإقليمية في التعليم
2022 - 08 - 31
"Access to Information and Communication Technology (ICT) and use in pedagogy is key to the realization of UN Sustainable Development Goal 4"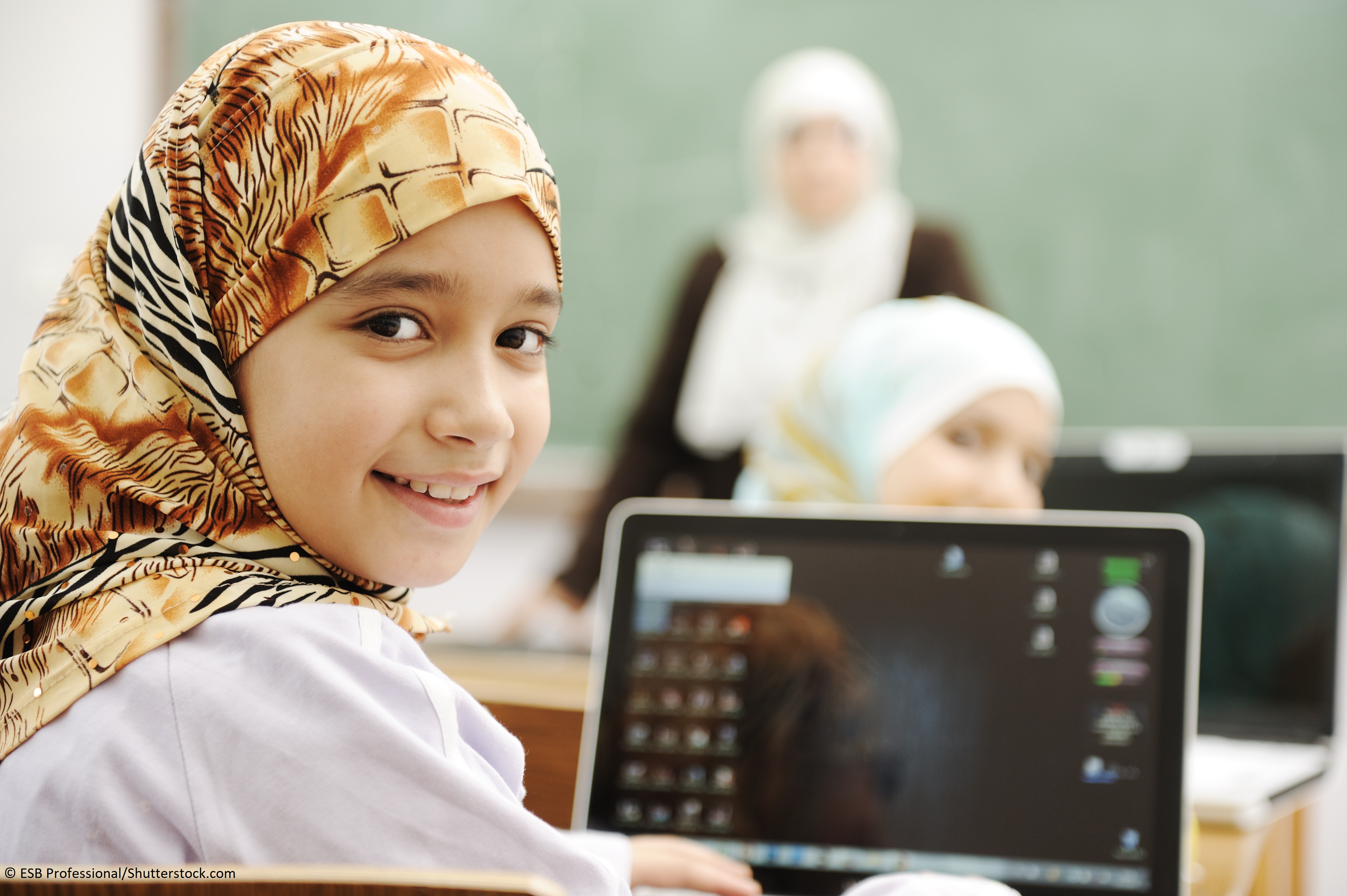 The United Nations Relief and Works Agency for Palestine Refugees in the Near East (UNRWA) launched its
Information and Communication Technology for Education (ICT4E) Strategy
to increase the use of technology to support the quality and inclusiveness of education, in line with UN Sustainable Development Goal (SDG) 4 and to ensure that no one is left behind.
ICT4E presents a vision of how the UNRWA Education Programme, which serves over 540,000 school students, 8,000 Technical and Vocational Education and Training (TVET) students, around 2,000 teacher training students and close to 20,000 staff in Gaza, West Bank, Jordan, Syria and Lebanon, will engage with digital technology in the years to come both in times of relative stability and emergency, supporting the desire for innovative and collaborative teaching.
UNRWA has been teaching Palestine refugee children for over 70 years and its education programmes have always been informed by the ever-changing technological developments. The Agency, therefore, strongly believes that access to and use of Information and Communication Technologies (ICT) in pedagogy is key to achieving SDG4. This would also help UNRWA students become independent actors who can actively and critically engage with digital technology.
The ICT4E Strategy is part of an Agency-wide Digital Transformation Strategy led by the Department of Information Management and Technology (IMTD). In 2021, IMTD together with the Department of Education, developed the UNRWA Digital Learning Platform (DLP), as the COVID-19 pandemic undeniably amplified and accelerated the need for digitalization within the UNRWA education program. The ICT4E Strategy prioritizes securing four enablers, namely improving access to devices, enhancing connectivity, strengthening resources, and developing capacity building in technology for learning, teaching and educational management.
UNRWA has partnered with Microsoft in December 2021 to develop a Learning Management System (LMS) based on Microsoft Teams under the third pillar of the Strategy in view of ensuring optimal support to learning, teaching, and management. This will allow for better communication between students and teachers, cultivate a collaborative online learning environment, and ensure developing key skills, such as Media and Information Literacy (MIL).
The implementation of the UNRWA ICT4E Strategy is already underway, in collaboration with several partners, such as Microsoft and the Open Society Foundation, thus enabling students and education staff to access, contribute to, and create the digital world around them.
For more information: