العودة
Policy brief. Ensuring effective teacher management in refugee settings: Public schools in Jordan.
"Bridging the humanitarian development divide in refugee education"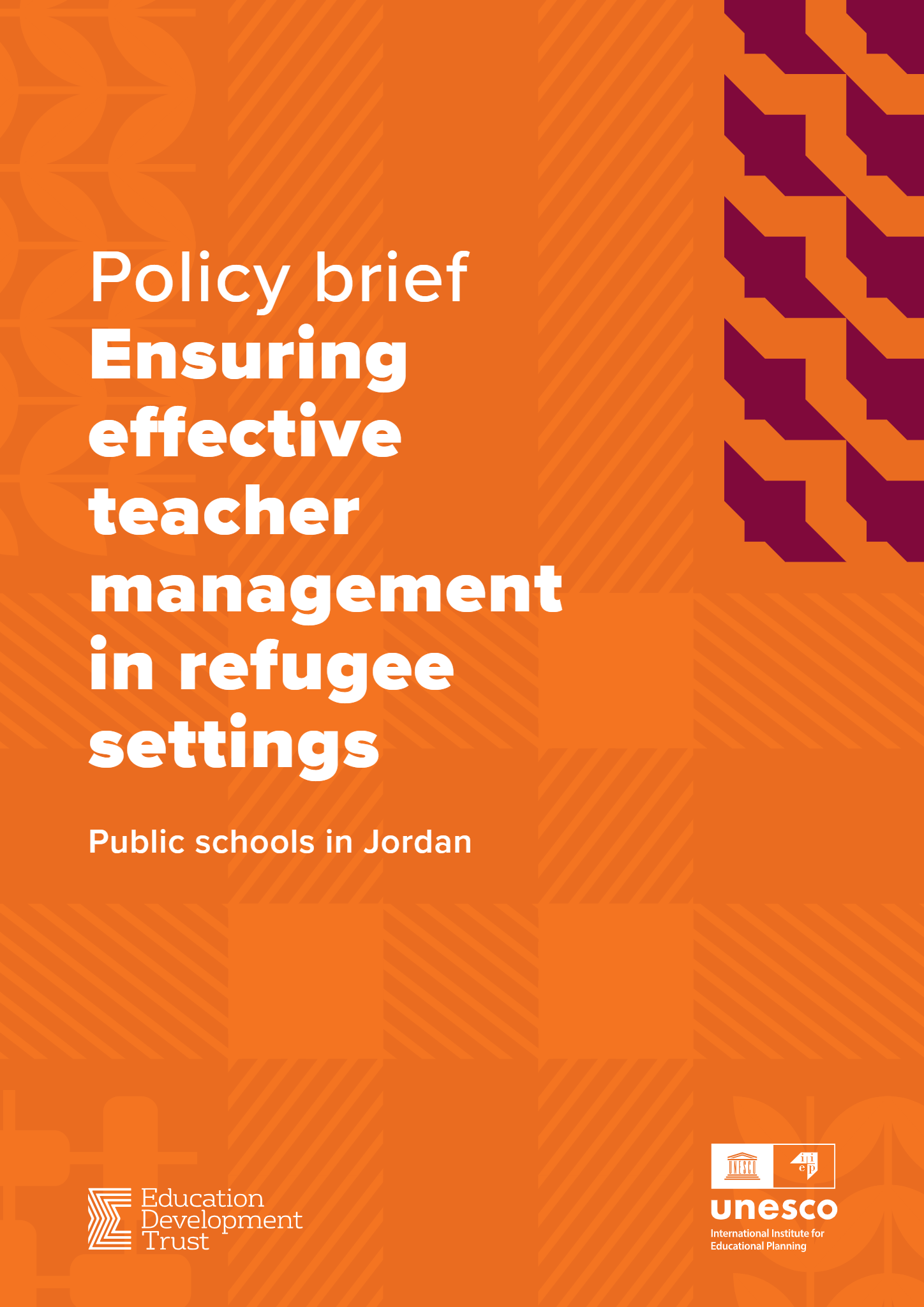 Jordan has made outstanding strides in expanding access to education and has shown a strong commitment to raising the standards of instruction for all students within its borders. Effective teacher management is a crucial policy lever that can assist Jordan in creating and maintaining a high-quality, inclusive, and equitable educational system for all students, including refugees and vulnerable Jordanians. It also aims to improve teachers' status, skills, motivation, wellbeing, and retention.
Published by the Education Development Trust and UNESCO International Institute for Educational Planning (IIEP) in 2022, this policy brief offers evidence-based policy recommendations for the efficient supervision of elementary teachers in public schools serving Syrian refugees in Jordan. With the overarching goal of enhancing teacher management in refugee contexts, the guideline is designed to assist the Ministry of Education (MoE) and other key actors at various levels of governance in establishing teacher management policies and putting them into practice.
The document builds on the key objectives, strategies and initiatives set forth in key policy documents, including Jordan's Education Strategic Plan (ESP 2018–2022), the National Strategy for Human Resource Development (NSHRD 2016–2025) and the Jordan Response Plan for the Syria Crisis (JRPSC 2018–2020), as well as on findings of the study entitled "Teacher Management in Refugee Settings: Public Schools in Jordan".
For more information
• Check the
Policy Brief document
on the website of the International Task Force on Teachers for Education 2030.