العودة
Background paper for the 2024-2025 Global Education Monitoring Report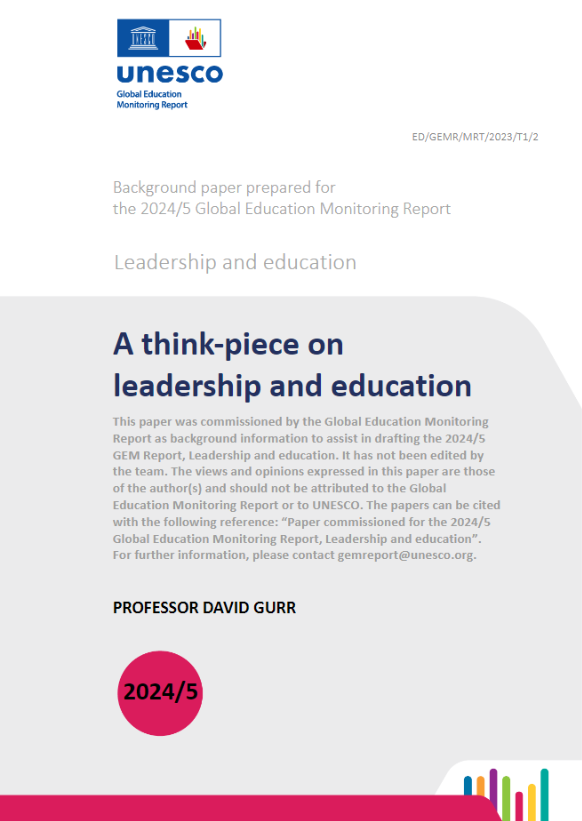 Leadership is at the heart of quality education. It is increasingly acknowledged that educational leadership has a major influence on learning outcomes. Leadership at multiple levels of the educational system is essential to ensure successful learning outcomes.
The 2024/5 Global Education Monitoring (GEM) Report will analyze the different visions and goals that are informing educational leadership and the ways in which effective leadership practices can lead to improved educational outcomes. It will further investigate the extent and through what practices the exercise of leadership contributes to better education outcomes.
The impact of external factors such as social, cultural and governance conditions on effective leadership will be analyzed, to identify appropriate policy measures to promote leadership development in various contexts.
Questions will be formulated to guide the collection of information and relevant laws and policies regarding the selection, preparation, and development of school leaders in PEER countries. This information will be featured in country profiles and will inform the report.
For more information: