العودة
Education starts early: progress, challenges, and opportunities
WCECCE background Report & Declaration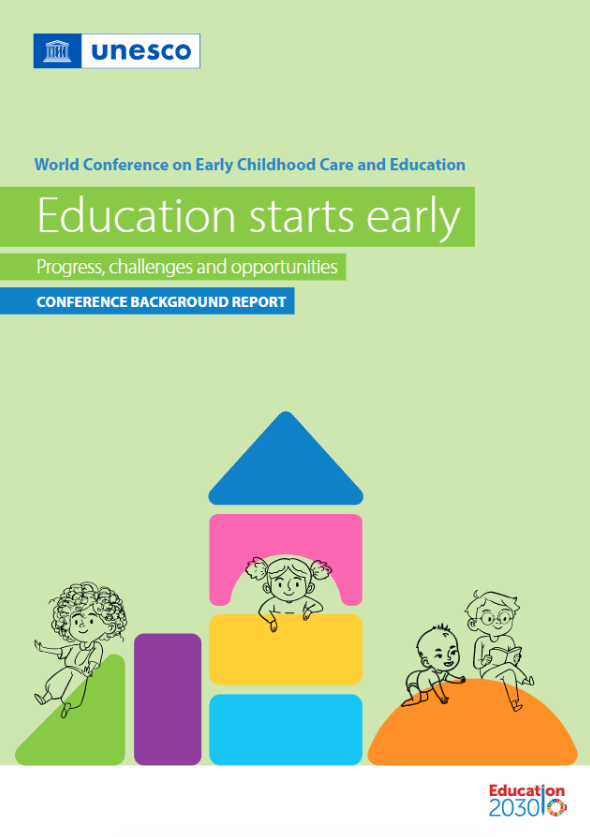 Within the context of the World Conference on Early Childhood Care and Education (WCECCE) held in Uzbekistan, UNESCO released a report that tackles progress, challenges and opportunities related to Early Childhood Care and Education (ECCE) and offers an overview of the progress made towards target 4.2 of Sustainable Development Goal 4 (SDG4).
The report also includes some noteworthy ECCE policies, practices, and innovations relative to inclusion, quality, well-being, teachers and caregivers, and governance and finance, etc.
To harness WCECCE's momentum for transforming ECCE, UNESCO will engage and collaborate with partners, such as ILO, OECD, UNICEF, and the World Bank, to issue a joint global biannual review on progress towards SDG Target 4.2 and ECCE indicators.
Related reading: